World class fertility treatments with Dr Shah's Fertility Center in Chennai
Meet Dr Shah today and experience a difference in the best fertility center in chennai
SCHEDULE A CONSULTATION
Over 3863 couples have chosen Dr Shah's Fertility center in chennai. What about you?
Learn the truth about infertility treatments and experience a quality of care like none other
SCHEDULE A CONSULTATION
Our IVF treatment success rates approach close to 60% matching some of the best international fertility centers. Learn about Dr. Shah's premier ivf center in chennai
But truth be told, we do not believe in IVF for all. We believe in treating infertility naturally. Which is why we are among the best hospitals for ivf in chennai.
SCHEDULE A CONSULTATION
Over 3.5 million babies are born out of fertility treatments every year!. These babies grow healthy and well just like you and me
Infertility problems affect atleast 1 in 6 married couples. The truth is most of these fertility problems are easily treatable with medications
SCHEDULE A CONSULTATION
On an average, sexual dysfunction affects over 45% of all Men and around 37% of all Women world-over!
Trending Truth About Infertility
From Online Consults to
Diagnosis & Prescription
We do it all
Meet Andrology experts offers remote online consultation and treatments for patient's suffering from erectile dysfunction, premature ejaculation, low sex interest & sexually transmitted diseases (STD's)
Our All Star Fertility Treatments in Chennai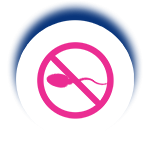 Natural Infertility Treatments
Achieve your dream of becoming a parent naturally with Dr Shah's fertility center in chennai. Our treatment will help you avoid to achieve a pregnancy were possible naturally.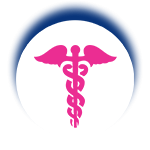 IUI Treatments
Choosing an IUI treatment can be a hard choice for any couple, we understand the pain of infertility and its treatment. Help us help you!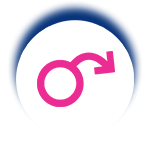 Male Infertility Treatments
As among the top rated male fertility and sexual health clinic, we have seen that in over 60% of patients infertility only occurs due to male fertility issues.
IVF Treatments
Also known as the famed test tube baby procedure, our ivf hospital in chennai has a cumulative success rate of over 60%. But as we said before we do not and will not give importance to this treatment modality.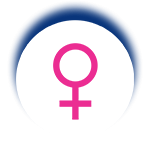 Female Infertility Treatment
Whether you are suffering from PCOS, endometriosis or blocked tubes, do not worry. We closely work with among the best infertility doctors in chennai.
Embryo Adoption and Donation
Sometimes when all else fails, adopting a baby may be the best option. But what if you could adopt an embryo? What would it mean to you?
The One Thing that We Adore the Most: Our Babies
Our Lovely Patients and their Testimonials
At first I thought these guys would charge more, looking at the clinic size. I was very doubtful. Then when I met Dr. Shah, i found a renewed faith in the place. I will personally recommend Dr. Shah to all my known friends and family for reproductive health problems.
Vijayakanth Dhamotharan
My uncle who didn't had baby for 10 years got treatment here by God's grace. Now due to great treatment he have a baby girl aged two. Surely recommending this clinic. Very friendly.
Sudhan .H
Best doctor, very precise and who will not prescribe unnecessary tests.
c'va Gupta
Came to doctor with a problem .he was very comforting and helped to overcome the condition within a short period by medication and advise.extremely satisfied with the service.will recomend doctor to anyone needing help and advice regarding male fertililty.
R Deepu
The hospital has good ambience and facilities, staffs are very friendly. I never expected I and wife had fertility problems. We are now blessed with a child.
Jacob Sudhan
Best doctor in the field...total prayers of my whole family came true because of the clinic..
Mahesh Devan H
Best male infertility doctor in Chennai. Fees and treatment costs are nominal. Trustworthy place.
Magesh Ramalingam
My friend went there and he is now blessed with a boy baby.
Magesh Manish
He is the best Andrologist in Chennai. I would personally recommend him and his treatments to everyone.
Dhakchin R
How Does a Fertility Treatment Work ?
STEP 1
We have had the privilege of treating patients around the globe at Dr. Shah's Fertility Center in Chennai, we strictly do not believe in taking a battery of tests for a
fertility evaluation
. At first our consultant will start only with a very basic fertility assessment by asking you numerous clinical questions. This is usually a couple session.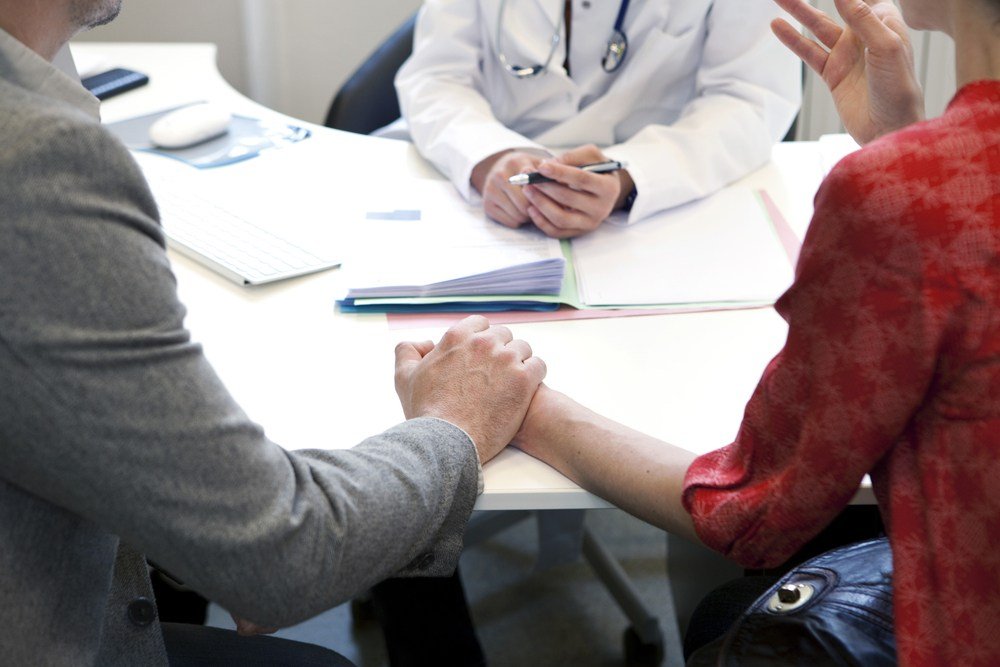 STEP 2
The next step involves physical examination or a very basic scan to assess the function of your reproductive organs. The male partner is usually evaluated first with a semen analysis, this is then followed by again a very basic male hormonal work up.
STEP 3
Involves clinical history taking and physical evaluation of the female partner exclusively.
STEP 4
A choice of fertility treatment is then made depending on the clinical findings. We believe all couples deserve and are entitled to fully be informed about the pros and cons of every fertility treatment offered at fertility center.
What is Sexology?
Sexology is the scientific study of human sexual life and sexual relationships in many aspects.
Just as neurologists study neurology, chemists study chemistry; Sexologists study human sexual behaviors, interests, feelings, functions, and interactions.
Many different fields are encompassed with sexology like psychology, human behavioral science, culture and religion
The study of sexual life requires understanding of many fields related to human beings, as sex is a complicated topic that affects many aspects of human life and nearly all aspects of intimate relationships.

"Finding a properly trained and good Sexologist doctor in Chennai, a rather conservative city is pretty tough!".
How can a Sexologist help you?
A sexologist is a specially-trained sex therapist who is most qualified to help clients deal with their sexual problems.
A sexologist can be a psychologist, psychiatrist or an anthropologist specialized in studying human sexual behaviors and disorders.
A sexologist may practice as a researcher, sexual educator, sex counselor or a clinician.
Sexologists work with their patients on problems like erectile dysfunction, premature ejaculation, decreased sex interest and also some problems like pain during intercourse.
Sexologists try to solve these problems by increasing their clients….
a} Awareness of the particular sexual health issue
b} Identifying the underlying causes, fixing any organic disorders that might exist.
c} Making partners more comfortable and willing to talk to each other about sex, and equipping both parts of the relationship with the necessary skills needed to solve their problem.
---
Dr. Shah (Consultant is Male Infertility & Sexual Health), is one among the very few known Andrologist/Sexologist in Chennai trained to deal with male sexual problems/male infertility & female sexual problems/disorders leading to infertility
---
Lead Consultant in Male Infertility and Sexual Medicine
Lead Consultant in Male Infertility and Sexual Medicine
I established the "Institute of Male Infertility and Sexual health" at several prominent organizations. The centers of excellence have been established at both Chennai and Coimbatore. We are actively researching and treating complex problems associated with a mans reproductive health
Consultant in Reproductive Medicine
I was leading the department of reproductive medicine at Fortis Malar Hospitals, Adyar
Associate Editor of the Chettinad Health City Medical Journal
I am actively involved in critically peer reviewing published scientific studies on a daily basis.
My passion lies in helping you. It not me who matters. Its about what I can do for you. Because you are important. Your right to have a family, a loving one is all that matters to me. If you have a fertility problem or an issue with your sexual life…you know…I am right here…to help you through.
Winner of over 5 gold medals and presented over 3 prize winning papers in international and national conferences
Published over 8 scientific original papers on male infertility and sexual health in International and national journals. ​
Peer reviewed over 50 articles. Also an invited expert Panel Speaker to various conferences.
The youngest editor in the world to write a textbook on "Male infertility and Sexual Health". The book was published by Springer Sciences.
Passed with a double honors in postgraduate studies, shortlisted for the "Medicall healthcare Innovation Award".
Also filed India's first scientific patent on "Human sperm Lyophilization"
Established the International Fertility Research Foundation – a non for profit organization aimed at achieving good reproductive health for all.
Male infertility assessment
100%
Male infertility treatment
100%
Female infertility assessment
100%
Female infertility treatment
100%
Treating problems with sex and sexuality
100%
Sex therapy and Sex Counseling
100%
In vitro fertilization treatments
100%
Meet Dr. Shah at the Male Infertility & Sexual health Clinic
Dr. Shah is Consultant Andrologist and Sexologist in Chennai. His passion for helping men facing infertility issues stems from the fact that "Men never ever get the care they deserve as far as fertility treatments is concerned"