How do you know if you have a low sperm count?. That is a very common question I keep getting asked from my patients.
Read on…
Men's health issues especially those that involve the reproductive health is rapidly on the rise. Most of the time the female comrade gets blamed for all issues relating to fertility. This is especially amplified in a conservative country like India. Today WHO data strongly suggests that at least over 7% of men world over are suffering from Infertility, a SCARY number!.
Most of the time low sperm count symptoms never manifest themselves, and what this means is that a low sperm count can be picked up only when male fertility evaluation is being done as a part of Infertility testing.
---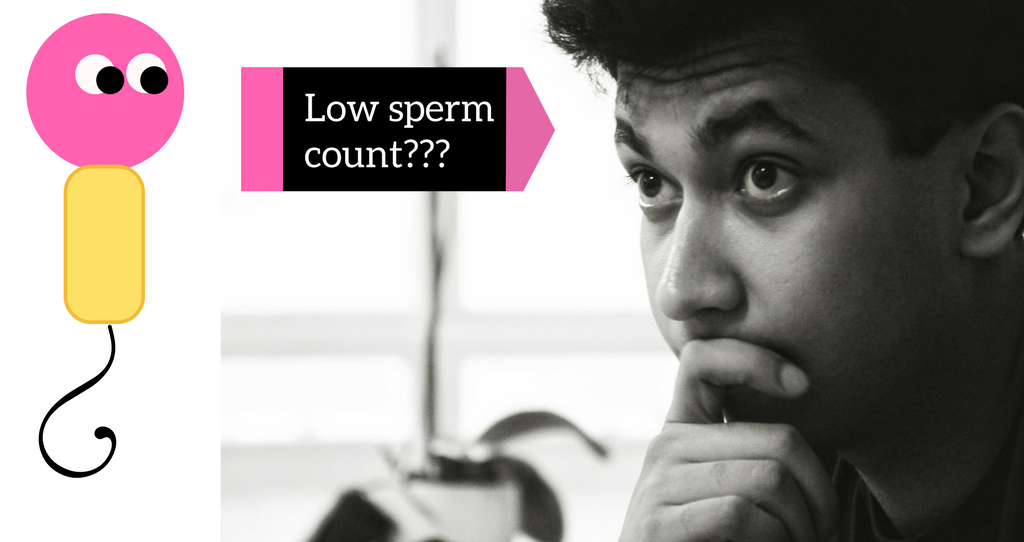 ---
So here are few tips to help answer the following question – "How do you know if you have a low sperm count"
TIP 1: MALE INFERTILITY AND SURGERY

Did you have any surgery in your abdomen or genital region? if so there could be a strong association between the type of surgery actually done and the risk of developing or an ongoing low sperm count. Visit an Andrologist for a medical opinion
TIP 2: SEXUAL INTERCOURSE AND MALE INFERTILITY

Is your interest in sexual intercourse diminishing?. Hormonal deficiency goes hand in hand with diminished sexual interest and sometimes finding low sperm counts here is not surprising. 
TIP 3: MEDICATIONS TO IMPROVE SPERM COUNT?

Sometimes taking medications (self-medicating in particular by reading crappy content on the web) can kill your sperm production rather than improving it. Never take commercially available over the counter medication to improve your sperm count. They ultimately do more harm than good. 
TIP 4: SEMEN ANALYSIS AND MALE INFERTILITY TESTING

A semen analysis is the gold standard test for assessing whether you have or suffer from a low sperm count. Not only that, A semen analysis can give a lot of information on actually identifying the cause of the low sperm count and also sperm motility based issues.
TIP 5: HAIR DISTRIBUTION AND MALE FERTILITY

Do you have sparse hair growth, especially your beard or under your armpits or abdomen, if so this could be a sign of male infertility resulting from a chromosomal problem or hormonal deficiency? 
End result?….Low or nil sperm count!
TIP 6: ENVIRONMENTAL RISK AND MALE FERTILITY?
If you are working in an environment filled with dust, chemicals, allergens and other toxic substances for the better part of professional career, you could suffer from a low sperm count
TIP 7: PERSONAL HABITS LEADING TO MALE INFERTILITY?
Do you smoke?, Do you drink?. If so, YOU better WATCH OUT. Low sperm count seems to go hand in hand with chronic smoking and/or drinking
TIP 8: NO PREGNANCY IN THE FIRST YEAR OF MARRIAGE?
The Most noteworthy aspect of any serious relationship is having a baby. If you have tried for fathering a child in the first year and if it has not happened, then remember, YOU MUST CHECK YOUR SPERM COUNT
---

---
So, to conclude…
How do you know if you have a low sperm count?
Follow the 8 tips above, discuss with your partner and get back to us if you have further questions….
Meet Dr. Shah at the Male Infertility & Sexual health Clinic
Dr. Shah is Consultant Andrologist and Sexologist in Chennai. His passion for helping men facing infertility issues stems from the fact that "Men never ever get the care they deserve as far as fertility treatments is concerned"
[popup_anything id="1820″]